WELCOME!
Welcome to my website! I write about school, my opinion, stories, etc. I will mostly write about topics in school. For example, I write about math on Mondays, science on Wednesdays, and history on Thursdays. On Fridays, I write about myself or news. I love to write that is one of the things I like to do and get great scores in my writing samples. I know you will like what I get to write and learn in school. I am enjoying blogging in this website as much as you enjoy reading it. While you're at it check out my blog, classes, and my About Me page.

Here is a link to my school's website.

Powered by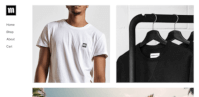 Create your own unique website with customizable templates.